Please

phone or email Martin Evans on: 020 7515 1797 or signpost@talk21.com if you need additional information
about these or any other calcs or products on the website.
CASIO CALCULATORS ! FX 83GTX (battery) FX 85GTX (dual power)
These new models from Casio replace the FX 83GT+ and FX 85GT+  which have been discontinued.  For a comprehensive list of their functions and features you can visit the Casio website. Just go to: education.casio.co.uk/products/gtx where you will find practical resources which cover the new functions and features, a full functionality list and other useful information.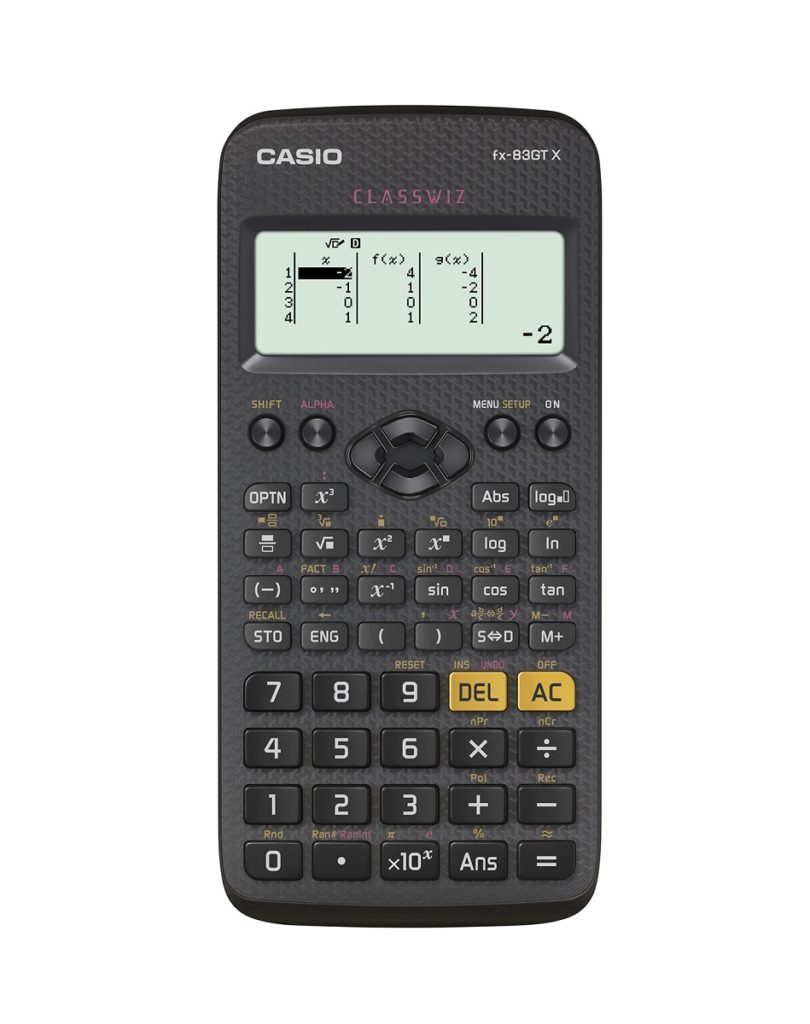 The new Casio FX 83GTX has a higher resolution display, faster processing, a new ratio function, easier stats calculations and now has menu operation. The keyboard is very similar to the previous model, thus making it easy for your students to switch from old to new models. Choose from black, pink or blue. £ 8.95 (30+) £ 8.90 (100+) min order 30
Casio fx-85GTX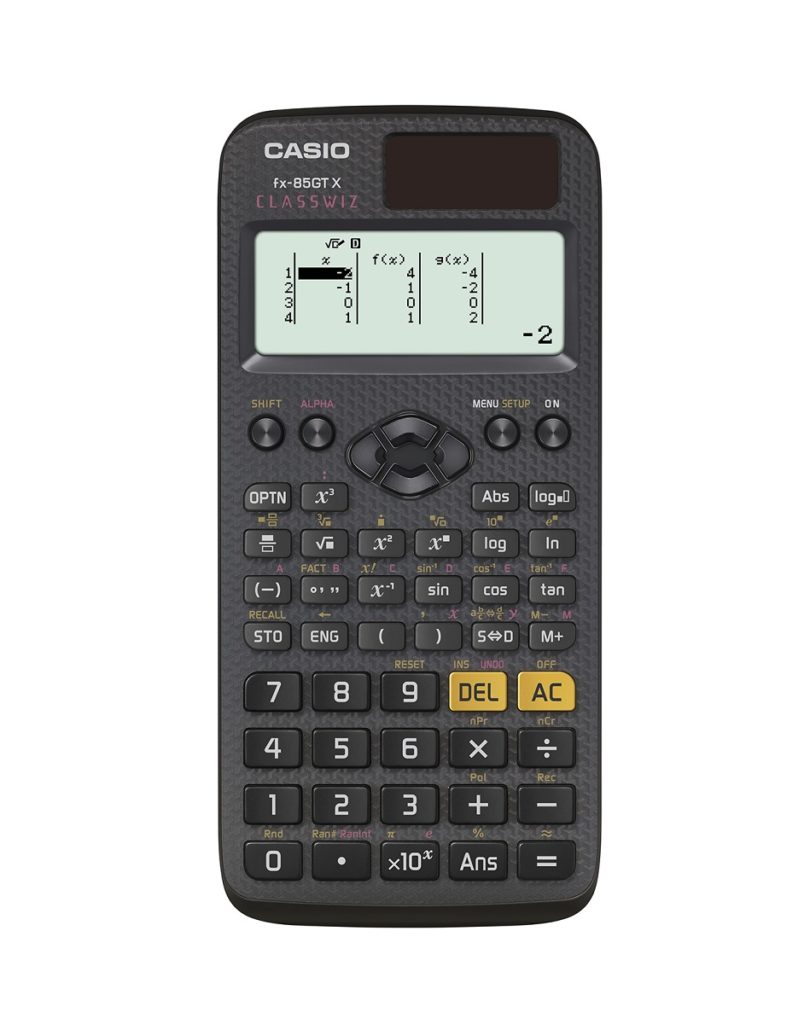 Similar features to the FX 83GTX but with the addition of dual power.

£ 9.95 (30+) £ 9.90 (100+) min order 30 calcs


CASIO 991EX Class Wiz
Introduced in 2017 this new scientific calc has been "making waves" ever since. It is Casio's most advanced scientific calc and replaces the previous model (FX 991ES Plus). It is suitable for GCSE and A level studies and exams where calculator use is permitted. Click here to see the
LK 83XP
CASIO FX 991EX "Class Wiz"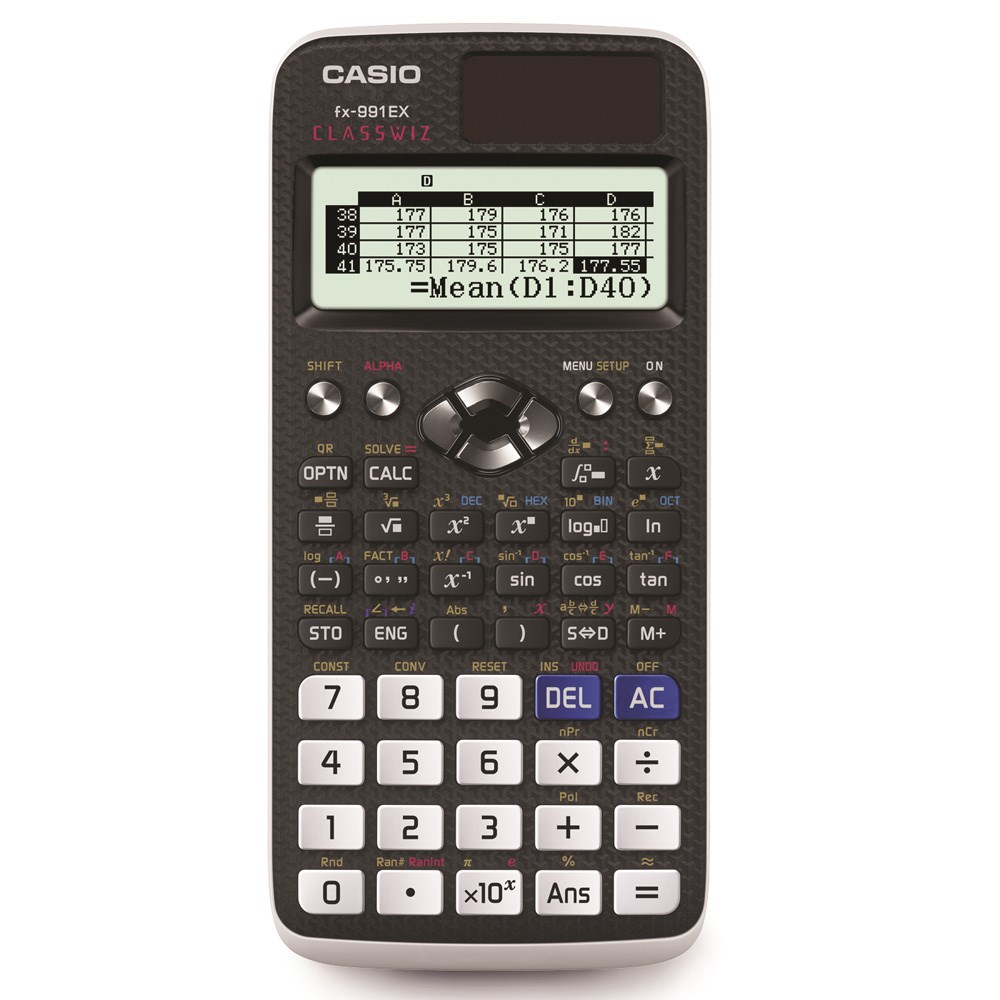 The FX 991EX features "natural display" which many students who use the FX 83GT+ and
FX 85GT+ will be familiar with. The FX 991EX features hi-res LCD technology with an intuitive icon display and includes many advanced maths functions and operations, including
high speed calculation and large data capacity for statistical calculations, binomial probabilities, spreadsheet calculations and functions, integration and differential calculations, QR code, engineering symbol calculations and a host more …supplied with a protective slide-on case.
Almost certainly the greatest calculator launch in many years and highly recommended.
£ 18.95 (50+) £ 19.15 (20+) £ 19.45 (10-29) Min order 10 calcs
Class set of 30 calcs in a Gratnells storage box with foam and lid: £ 576.20
NB. All prices on the website exclude VAT @ the current rate.