Signpost Educational was established in 1990. We supply basic and scientific calculators, geometry sets and student packs to schools, colleges and academies throughout the UK.
In addition we offer dictionaries and thesauri to help students develop study skills and improve literacy. Please note that prices do not include VAT. nb No vat on books.
HOW TO ORDER…………… It's simple. Just phone or email your order to:
signpost@talk21.com with full details of your organisation and your purchase / requisition no. In most cases we will despatch your order and email / post our invoice afterwards. Our terms of business are payment within 30 days of invoice date. In some cases we may require payment against our pro forma invoice. Tel: 020 7515 1797
One of our most popular products and certainly one which has been a big help for students and teachers alike is the Value Maths set……….. (Please note that the PVC clear wallets have a clear zip slider rather than the blue slider as shown)
Value Maths Set approx size: 230 x 155 mm
a. Very useful for exams as a "handout" before students go into the exam hall / room.
b. also handy for students to be able to buy from the school office or subject teacher
at the start of a school day…and should result in fewer delays and disruption at
the start of lessons.
c. Nice to give (or sell !) at the start of a new school year or at parent evenings.
Our current sets do not have a blue strip at the top….they are in clear PVC.
£ 1.25 (120+) £ 1.29 (60-119) £ 1.32 (1-59)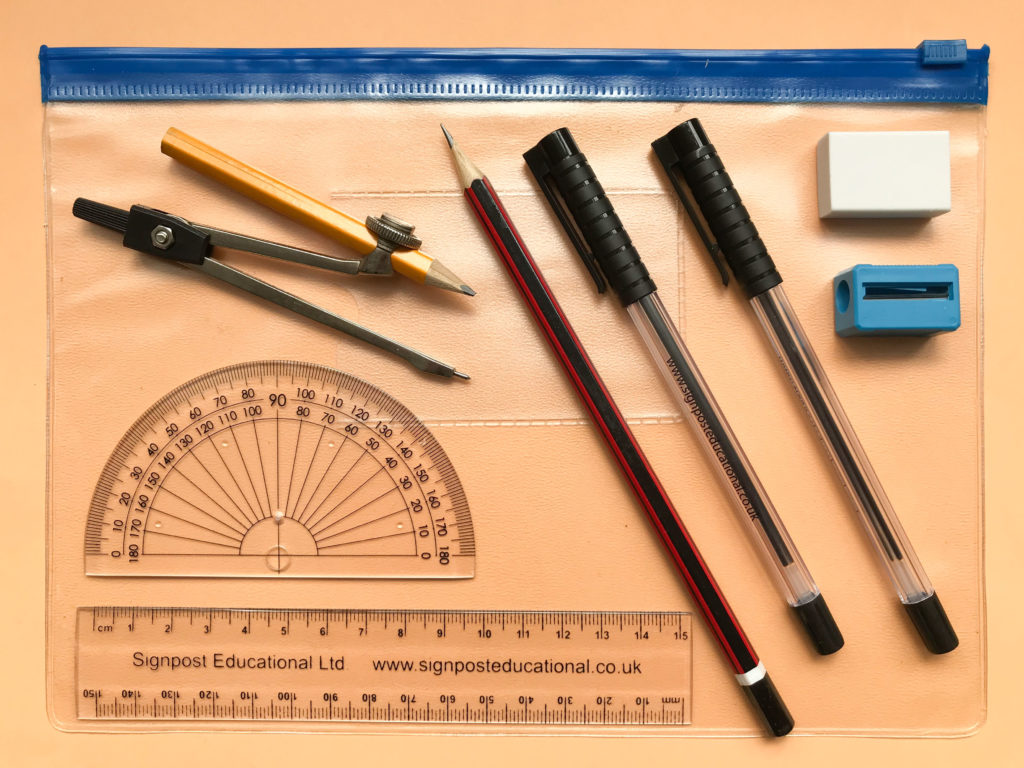 Student Essentials Set approx. size: 230 x 155 mm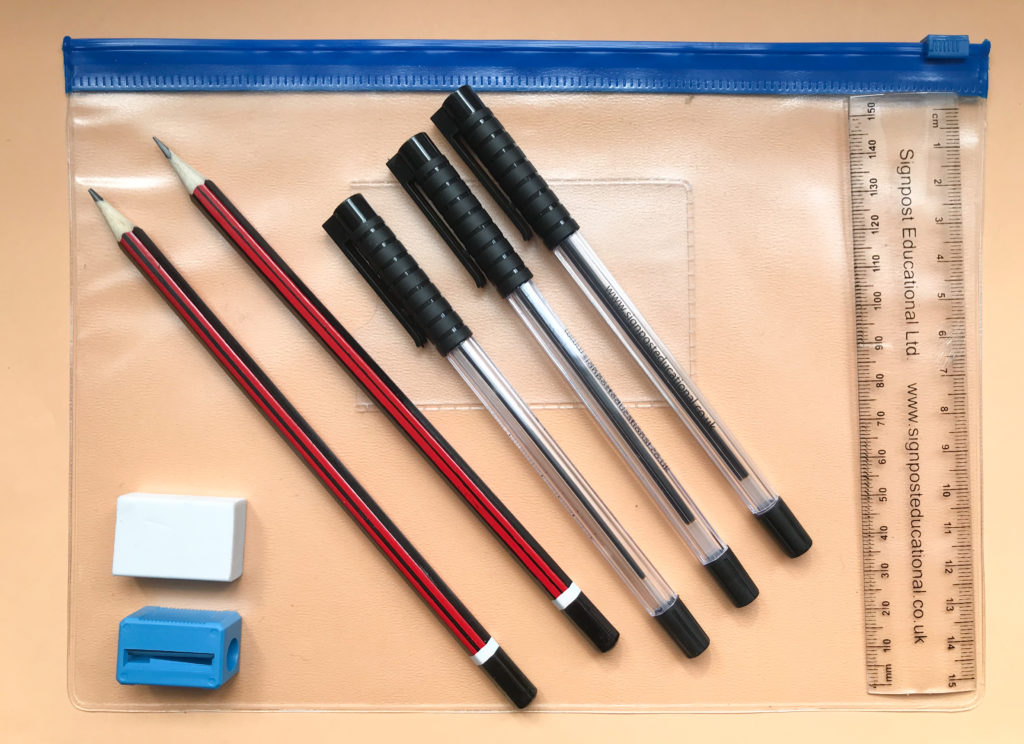 Similar "raison d'etre" to the Value Maths Pack……
a. Give or sell to students at the start of a school day or the start of a lesson
b. Hand out to students going into exams
c. Sell at parents evenings or at the start of a new term
Our current sets do not have a blue strip at the top, they are in clear PVC.
Only 85p (400+) 88p (200+) 90p (1-199)
Please view the "Student Pack" section on the site for more details, or contact us if you need advice or further information on any of our products.
SIGNPOST EDUCATIONAL LTD PO Box 999 London E14 6SH
Tel: 020 7515 1797 Fax: 020 7515 4420
email: signpost@talk21.com