Contents: 
Metal compass, pencil, eraser, sharpener, 15 cm ruler,  45 and 60 degree set squares, protractor, ballpen.  Packed in a tin box.   Exceptional value!
Only:        £ 1.35   (100+)       £ 1.45   (1-99)
Please note that we now have only very limited stocks and that the TRIDENT set
will no longer be available when existing stocks are sold.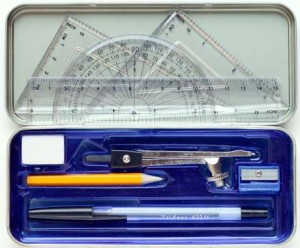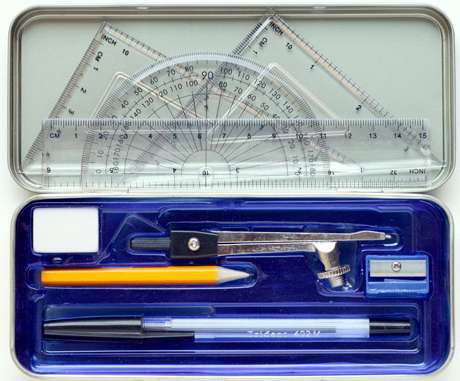 All prices exclude vat at the current rate